Olympic Diaries
A documentary about 3 people set during the Athens 2004 Games
During the Games, the camera follows three people: a journalist, a Greek-American volunteer and a poet with a practical craft. The video captures each of their experience of the Games and shows a transformed Athens.
Olympic Diaries also revisits the city 8 months after the Games asking what will last from the experience
Credits
Directed, Shot and Edited by Angelike Contis
Music by Jez Bentley
Duration: 45:00
Language: English and Greek
Date: 2005
"Fair Play" Award - 1st Cyprus International Film Festival (Mar 24-27, 2006) Honorable Mention - Lisbon Sports Film Festival 2006 (Apr 2006)
Director's statement:
For a few days back in 2004, all eyes were on Athens. But while most of them were offering an outsider's look at the cities, or canned presentations of the sports, we wanted to present the city's moment of glory from the point of view of an insider. The excitement and great sense of expectation - but also the transition from the Olympic dream to the Olympic reality was evident everywhere we looked. As time passes, we hope this will become an important time capsule for future generations to experience Athens in 2004.
Screenings
Press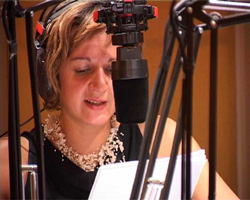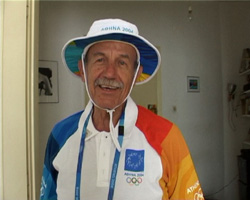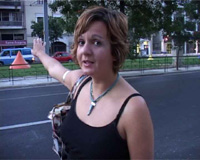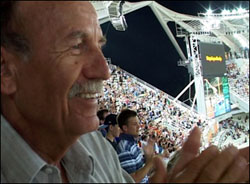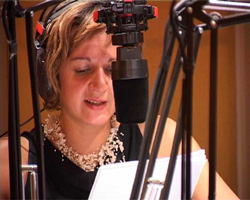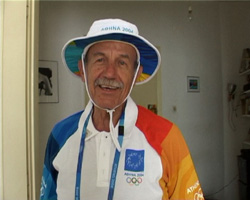 Images from Olympic Diaries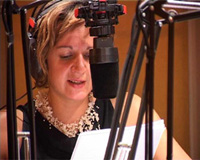 Alexia delivers the early morning news to Olympic Athens on Athens International Radio.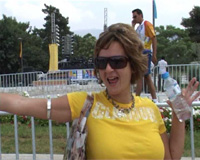 Alexia getting into the Olympic spirit in Thission during the women's cycling event.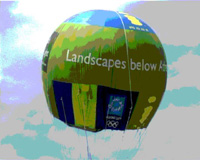 One of many indications the Olympics were in town - an Olympic blimp floats over the Thission neighborhood of Athens.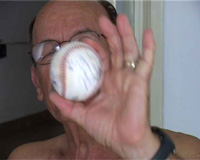 Vasilios proudly sporting an olympic trophy: an Olympic baseball signed by one of the players.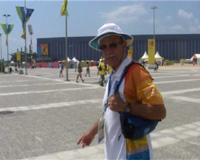 Navigating the vast "Helliniko Complex", the largest of the Olympic venues involves lots of walking.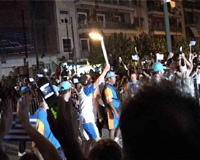 Excited crowds in Dionysis Areopagitou St, watching the Olympic flame procession passing through.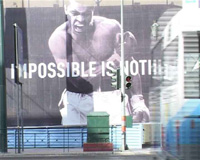 Mohammed Ali gives his blessing from a billboard advertisement overlooking a construction site in downtown Athens.
The poet Stavros Melissinos talking to a Brazilian journalist in his workshop in Plaka, Athens.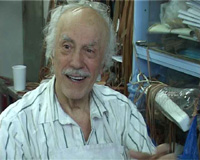 Stavros Melissinos explaining to the director that he has outfitted too many celebrities to name.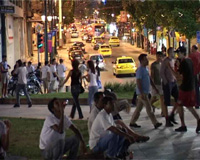 With all the concerts taking place in Omonia Square and elsewhere, it was hard to stay inside at night during the Olympics.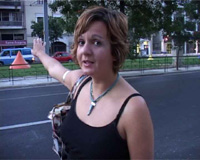 Alexia demonstrates the difficulty in finding a taxi early in the morning during the games.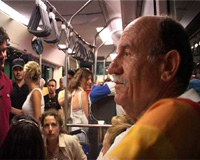 Vasilios traveling by bus to the baseball stadium. Public transport was nothing short of a miracle during the Games.